 Florida Youth & Discipleship Director
Welcome to the Youth and Discipleship Department
of the Church of God in Florida. Inside this page you will find useful information for youth and children's ministry. Please view the Upcoming Events & Information below to find resources enabling you to download posters/promos, registration info, calendars, schedules, forms, media and much more. The Youth Department of Florida exists for the purpose to serve you! If you need anything pertaining to youth ministries, please do not hesitate to contact the Youth and Discipleship Department of the Church of God in Florida.
Bishop Caleb's passion is to see this up-and-coming generation come to know Christ and dedicate their lives to His plan and purpose for them.


Hanah Crooms
Girl's Ministries Coordinator
Florida Girls Ministries is an outreach of the Department of Youth and Discipleship to assist the local church in mentoring girls on their journey as Christ followers. Girls Ministries endeavors to provide club-based curricula (and more) that employs relevant, life-applicable lessons according to God's Word. The result is thousands of young lives flourishing into spiritually pure, strong and dedicated women.
Administrative Assistant; Youth and Discipleship
Mailing Address:
Church of God Florida State Offices
Youth & Discipleship Department
3736 Cragmont Drive
Tampa, FL 33619

Office: 813-620-3366 Ext. 109
Fax: 813-620-1897
Email: youth@flcog.cc
Looking for a Youth or Kids Pastor Position?
Do you feel a calling to speak into Youth and Children?
Florida Youth & Discipleship is looking to fill Youth & KidMin Positions!
If you are interested please fill out the application below. We are excited for you to take the next step to fulfill God's calling on your life!
Follow us on Social Media
Upcoming Events & Information
Why this Project?
YWEA (Youth World Evangelism Action) is the ministry that allows the youth and children of the Church of God the opportunity to fulfill the discipleship challenge of the Great Commission.
Why do they need our help?
The YWEA 2022 project "Land of the Rising Sun" is an incredible opportunity to impact the most populated region of the world… Asia. With your help we will do it by focusing on the following three strategic ministries: Tokyo's Lighthouse City Training Center; Asian Seminary of Christian Ministries (ASCM); and a Vietnamese Orphanage & Feeding program.
How will the money be used?
We will highlight Tokyo's Lighthouse City Training Center; Vietnamese Orphanage and Feeding program, as well as the Asian Seminary of Christian Ministries (ASCM). By partnering with Church of God World Missions, and Church of God congregations around the world, the Church of God Youth and Discipleship Department, through YWEA (Youth World Evangelism Action), will make an eternal investment in the lives of families, girls and boys throughout Asia.
What can I do to help?
We encourage Pastors and leaders to support this vital initiative by praying for Japan, the ASCM and our Orphanage and feeding program in Vietnam.
Unsolved The Mystery to Find Grace

Kids Camp 2022 is Coming!! June 20-24, 2022
This year we are going to uncover the mystery!
How do we find grace? We want you to be there when it's found!
Middle School Camp - June 27-July 1, 2022
Teen Camp - July 4-8, 2022

This summer we have a week filled with mysteries, riddles, escape rooms, and more. Your camper will be swept up as a junior detective as they will take part in the most interactive camp to date. This year Florida Youth Camp will attempt to solve the greatest mysteries in the history of creation:
Why would God love us enough to choose to call us His child?
Youth Camp Volunteer Registration
INTERNATIONAL
Junior Talent 2022
The International 2022 Junior Talent will be held at the General Assembly
July 26-29, 2022
in San Antonio, TX

1st, 2nd and 3rd place winners from Florida State Junior Talent are eligible for
International 2022 Junior Talent! We will see you there!

Click on the button below to purchase the updated 2022 Junior Talent Manual. It is important that you have the most recent version as all adjudicating will be done in accordance with the 2022 manual.
NOW AVAILABLE!
Four action-packed lessons and activities designed for your local church Kid's Ministry.
Don't miss this valuable resource that will teach your kiddos to love missions!
Purchase the most recent Girls Club curriculum.
Spring - One Accord Curriculum
Purchase the most recent One Accord Sunday School curriculum.
SEEN™ puts expert-tested, teen-transforming material in the hands of any youth leader. Three units make up each quarter. One unit is focused on spiritual growth, one is focused on character development, and one is focused on practical skills for life. Each unit is made up of four sessions in which essential principles are wrestled with and discussed through a biblical worldview.
The brand new SEALED curriculum is coming
THIS July!
SEALED curriculum is designed simply to teach your kids the stories of the Bible. In order for your kids to grow in their relationship with Christ, they must understand the word of God and learn to apply it to their lives.
From now, until the official launch, we will highlight a different section each week. First up is "The Beginning".
The Beginning series will contain the following lessons:
1. The Beginning by Ethan McKayla Jacobs
2. Creation by Jack Miller
3. Adam & Eve by Jack Miller
4. Siblings at War by Donna Burdette
5. Seth: The Third Son by Ethan Jacobs
6. Noah by Jack Miller
7. The FLood Covers by Jack Miller
8. The Waters Recede by Jack Miller
Pre-order is available by clicking the button below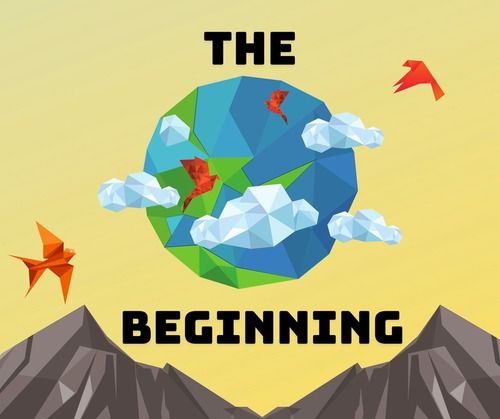 Youth & Discipleship Board
LEFT TO RIGHT: TERRY CLARK, LLOYD SMITH, CALEB SKINNER, JUSTIN STEWART,
CALEB L. CROOMS (YOUTH & DISCIPLESHIP DIRECTOR), TONY TALAVERA, JASON JUSTUS, SCOTT CAMPBELL
Florida Youth Leaders Association
Florida Children's Leaders Association
LEFT TO RIGHT: JOSH STATES, KENNA SKINNER, JOEL REYES, MATTHEW DYER, CALEB L. CROOMS (YOUTH & DISCIPLESHIP DIRECTOR), KAREL BELLAMY-DOSS, JOEL SPINKS, RICKY KELLEY; NOT PICTURED JOSHUA DANIEL AND DANIEL WILLOUGHBY.
LEFT TO RIGHT: NICOLE AMBROSIO, SANDY DYER, MICHEALA STACKHOUSE, CHRISTINA WAINWRIGHT AND JACOB NEWTON.