Taste and See that The Lord is Good.
The Florida Church of God State Executive Offices seek to serve our local churches and be a ministry resource for ministers and laity. Across the state of Florida, you will find hundreds of Church of God congregations focused on providing a place where people can meet Jesus, engage in life-giving community, discover their gifts and use them for God's glory. If you are looking for a church to visit, please view our church locater to find one near you. Thank you for visiting our website.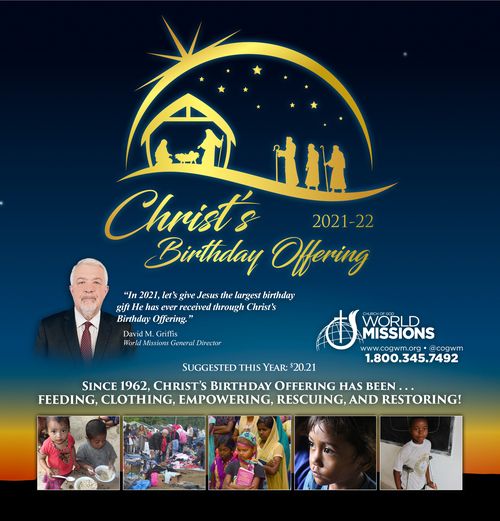 Christ's Birthday Offering 2021-22
Christ's Birthday Offering has been a part of celebrating the birth of Christ for decades. Thank you for all you do to provide the gospel, rescue the devastated, and simply provide hope!

When you reach out to others, God reaches in to you!
We'd love to hear from you. Fill out the form below to get started.